Canterbury Children's Dentistry
Fine Dentistry Loves Kids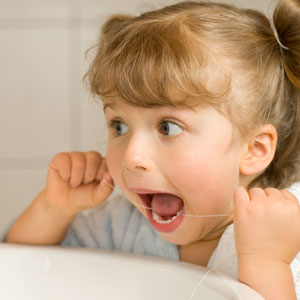 As a family-friendly dental practice, we're experienced in caring for children of every age. We want your child's visit with us to be one that's enjoyable and relaxed. Together, we work with parents and our young patients to establish healthy habits that encourage a lifetime of strong smiles.
From providing guidance about proper brushing and flossing to choosing the best snacks, our dental team is here to educate paediatric patients in the responsibilities of good oral health and hygiene. After all, most dental problems can be avoided through preventative care.
Your Child's First Dental Appointment
We encourage parents to bring their child in for a dental checkup by their third birthday. These early visits are experience driven, equipping us with the opportunity to make a good first impression on your child and link that positive encounter with their perception of ongoing dental care in the future.
Many dental concerns begin at a young age. These early appointments allow us to screen for issues that can be intercepted in a way that delays or avoids the need for more extensive treatment and unnecessary discomfort.
Some of the children's services we offer include
Fissure sealants
Fluoride
By addressing issues such as premature tooth loss and decay as early as possible, we can limit the impact that paediatric dental problems have on the developing adult teeth.
Child Dental Benefits Schedule (CDBS) Accepted
Eligible children participating in the CDBS can receive up to $1,000 in dental services every two years. This program covers patients between the ages of 2-17. Bulk billing reduces your family's out-of-pocket expenses and allows for no gap dental care. Schedule your child or family's next appointment with us today!
CONTACT US »

Children's Dentist Canterbury, Surrey Hills,
Deepdene VIC | 03 9888 6665