Canterbury ClearCorrect™ Braces
Adult Orthodontics at Fine Dentistry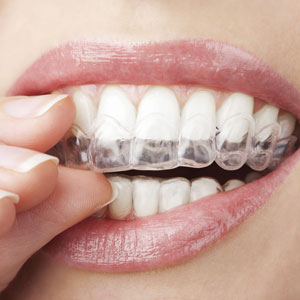 ClearCorrect allows us to offer our patients more choices than ever before when it comes to translucent orthodontic aligners. It's just one of the types of comprehensive braces options that we provide in our practice.
About Invisible Orthodontic Aligners
Like other types of translucent orthodontic systems, ClearCorrect uses removable, clear trays to straighten your teeth.
Each set of trays is worn 22+ hours per day and changed out biweekly to facilitate the alignment process. Plus, they're nearly invisible when worn. You can carry on with your normal daily activities without other people ever knowing that you're wearing braces.
There's no need to worry about broken appliances; just remove your trays during meals.
Easily clean your trays with a toothbrush, then brush and floss as normal.
Take advantage of translucent aligners that aren't noticeable in social settings.
Enjoy a system that allows you to progress your tooth movement in the convenience of your home.
Short follow-up visits save you valuable time.
Remove ClearCorrect at any time for important events, such as meetings or dinner dates.
Is ClearCorrect Right for You?
Not everyone is a candidate for orthodontic aligners like ClearCorrect. Ideal candidates have relatively healthy teeth and gums that are free of active periodontitis and decay.
Fortunately, this particular orthodontic system is extremely effective for everything from mild to complex tooth alignment cases, providing you with predictable results without the need to wear fixed metal brackets and wires.
Schedule An Appointment Today!
The best way to find out if ClearCorrect is right for you is to schedule an orthodontic evaluation with one of our providers. We'll meet with you to discuss your smile needs and gather information such as impressions, photos and X-rays to determine the best plan of care. Contact us today to book an appointment!
CONTACT US »

ClearCorrect™ Canterbury, Surrey Hills,
Deepdene VIC | 03 9888 6665