Family Dental Checkups in Canterbury
Preventative Care at Fine Dentistry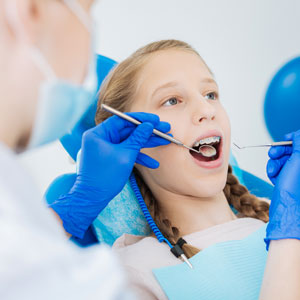 We believe the old saying, "prevention is the best medicine." When it comes to your smile, this theory still holds true. Establishing good habits and maintaining optimal oral health is the most effective way to limit your time spent in the dental chair.
Most concerns—such as gum disease and cavities—are preventable, with a good hygiene routine and the help of a great dental team.
The Importance of Regular Checkups
By scheduling a routine checkup every six months, we can screen for common dental concerns and recommend hygiene techniques that keep your teeth and gums healthy. Regardless of your current oral status, our goal is to help you improve your level of wellness and dental maintenance through services such as
A complete exam of your teeth and gums
Recommendations on specific hygiene techniques
Diagnostic X-rays to screen for disease and decay
Preventative scale and cleans (including polish)
Fluoride treatments that combat decay and strengthen enamel
If signs of decay or gum disease are noted, we'll work with you to create a care plan that addresses those concerns in a timely and affordable manner.
Home Care
Daily habits are just as important for protecting your teeth as preventative visits with our dental team. Aim to brush your teeth twice daily for at least two minutes with a soft toothbrush, to remove plaque and prevent tartar deposits.
Floss daily to clean between teeth, where your toothbrush doesn't reach. Gently hug the tooth and slide the floss up and down just under the gumlines. A water flosser is a good alternative if traditional flossing is difficult.
Our hygiene team is happy to show you how to address any specific concerns, such as cleaning around bridges, implants, etc.
Reduce Your Cost of Dental Treatment in the Future
High-quality, affordable preventative services can significantly reduce your risk of decay, gum disease and other costly conditions. We process your claims on the spot through HICAPS, allowing you to access immediate rebates. If you do require treatment, DentiCare provides affordable financing options for you to easily pay for necessary services and limit your out-of-pocket expenses.
Schedule Your Appointment
Contact us today to schedule your next scale and clean!
CONTACT US »

Dental Checkups Canterbury, Surrey Hills,
Deepdene VIC | 03 9888 6665